DATE:

AUTHOR:

The Reclaim Team
Slack
Priorities
Planner
Integrations
Collapse the Planner, prioritize your Tasks by due date, and join meetings from the Slack
DATE:
AUTHOR: The Reclaim Team
We made some small changes with big benefits! Here's what's new: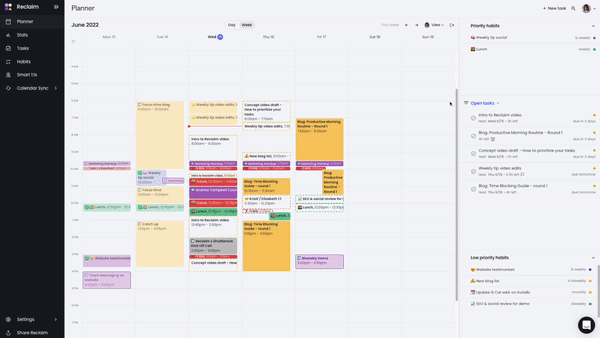 Planner
You can now collapse the Planner's right-side panel to see more of your Planner Calendar. Look for the icon next to your user icon in the Planner (available on mobile
too).
Tasks
If you've stack-ranked your Tasks and want a reset, you now have a "reset" button to prioritize all your Tasks by due date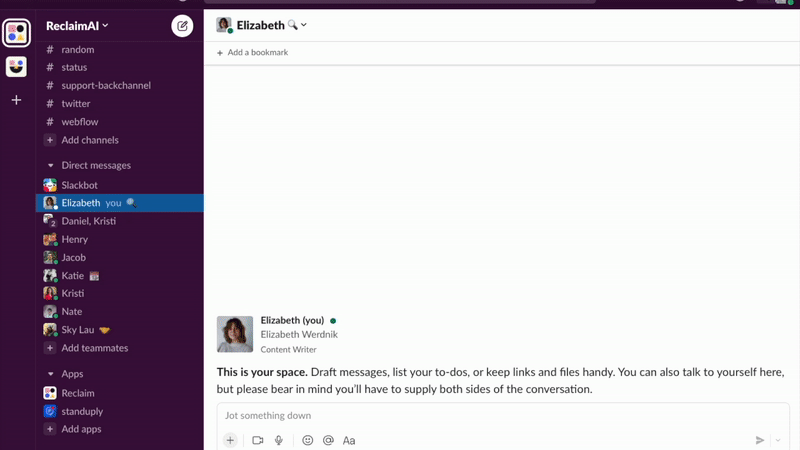 Slack integration
Launch your Zoom meetings from the Slack by clicking the Join button.
Share with us your thoughts at support@reclaim.ai.