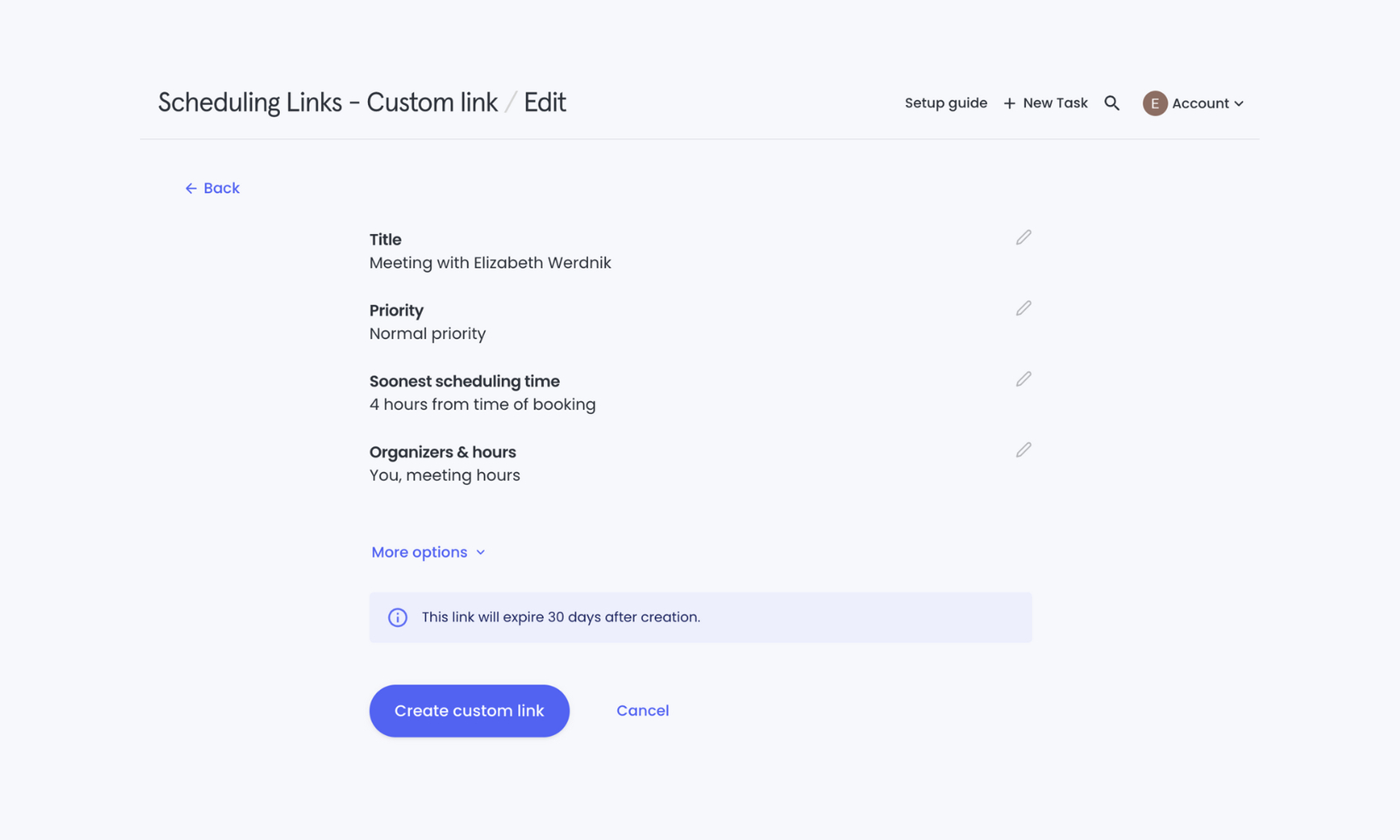 DATE:

AUTHOR:

The Reclaim Team
Create custom one-off Scheduling Links
DATE:
AUTHOR: The Reclaim Team
Users can now send custom one-off Scheduling Links for specific meetings! 
Custom links can be generated from any of your existing Scheduling Links and allow you to customize meeting details including the title, priority, scheduling start, hours, and/or add other organizers.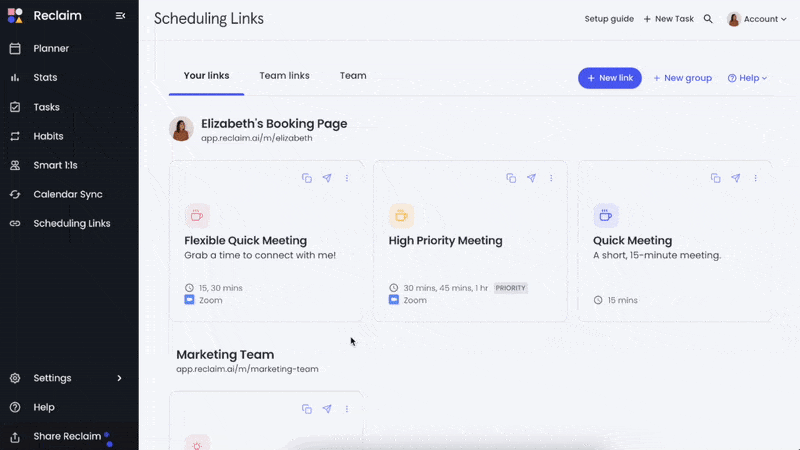 These custom links automatically expire after 30 days, and aren't added to your booking pages or saved in your Scheduling Links list. 
There are a few reasons you might choose to send a custom link:
To prevent a scheduler from booking a meeting before a certain date

To include another team member/organizer for that meeting

To personalize the meeting with a custom link and title

To avoid sharing one of your main Scheduling Links 
Create a custom link from the Scheduling Links page, or using the free Reclaim add-on in Google Calendar and Gmail. 
Learn more about sending custom one-off Scheduling Links in this help doc.