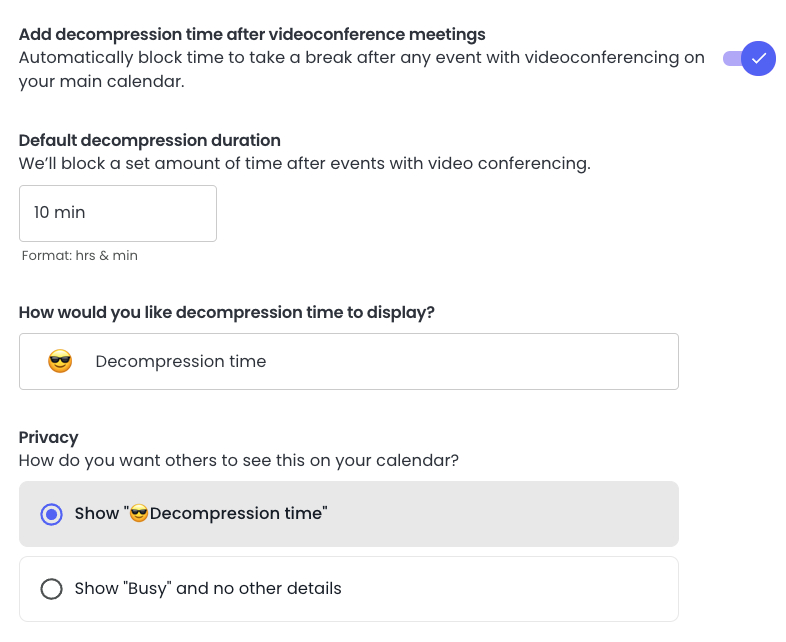 DATE:

AUTHOR:

The Reclaim Team
Customize Decompression Time Emojis & Title 😜
DATE:
AUTHOR: The Reclaim Team
Hey folks!
Great news - you can now customize the title and emoji for your Decompression Time! Re-name it to a break, breather, catch up, anything you'd like, or just use an emoji 🧑‍💻, a different emoji, or no emoji at all! Communicate this buffer time however you want on your calendar - the important thing is you're defending this important break 👍
Visit your General Settings to find and update your Buffer Time Settings, and learn more about the feature in our Decompression Time help doc.