DATE:

AUTHOR:

The Reclaim Team

RELATED ROADMAP ITEMS:
Customize Slack Status for Vacation & Decompression Time
DATE:
AUTHOR: The Reclaim Team
You can now customize new fields for your Slack status sync. Set a custom status for vacation and Decompression Time in Slack!
To customize your Slack status sync settings, navigate to the Reclaim app under your Slack apps and click on 'Settings' in the Home tab. Open up 'Status Settings' under Configure Status Sync settings, and select 'Custom status + do not disturb' for how you display other calendar events.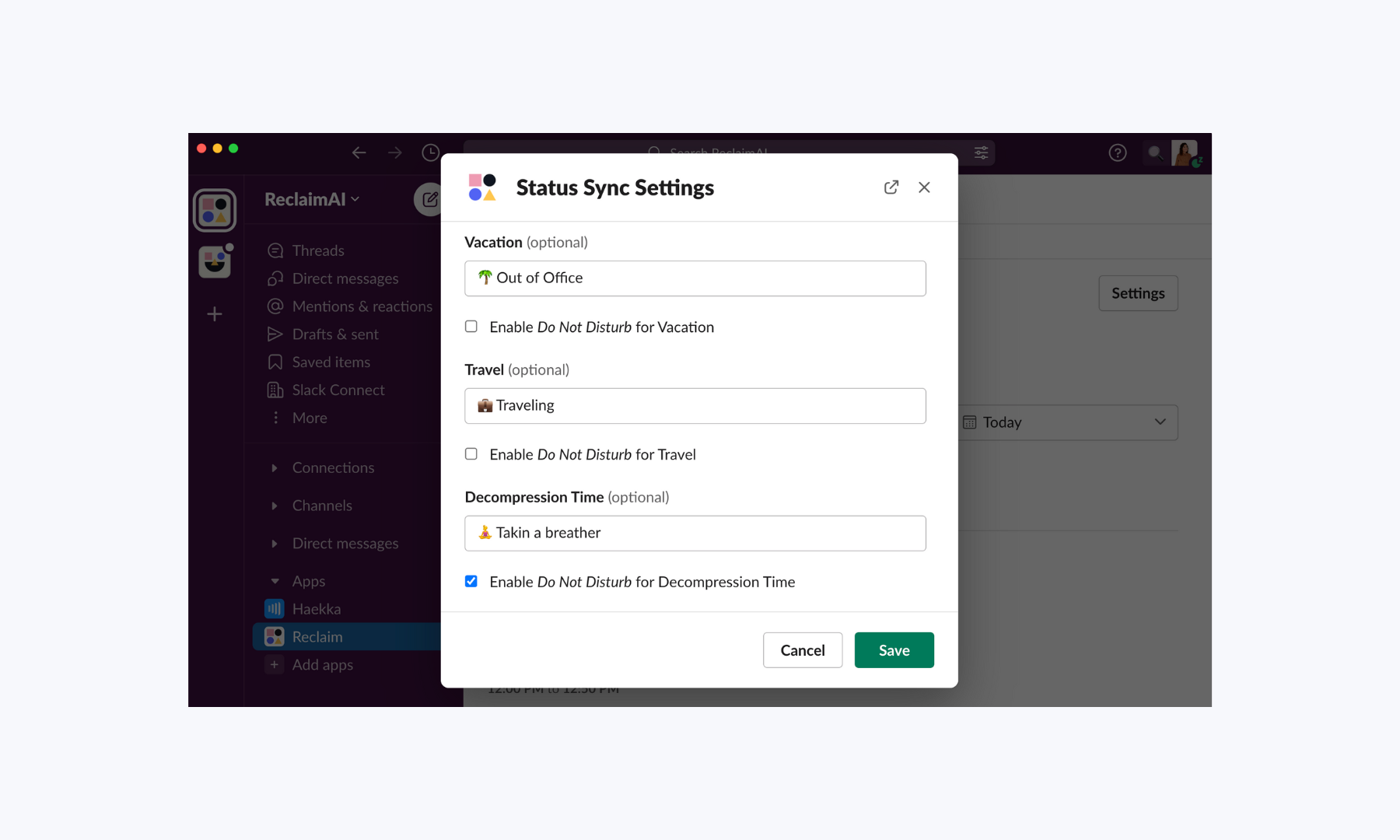 From here, you can customize the emoji and status that will automatically update during events like meetings, deep focus work, and now, also when you're OOO and taking Decompression Time after Tasks, Habits, or virtual meetings. 
Hit save to update your settings, and keep your team up to speed on your availability via Slack.
Check out our help doc to learn more about auto-syncing your Slack status.