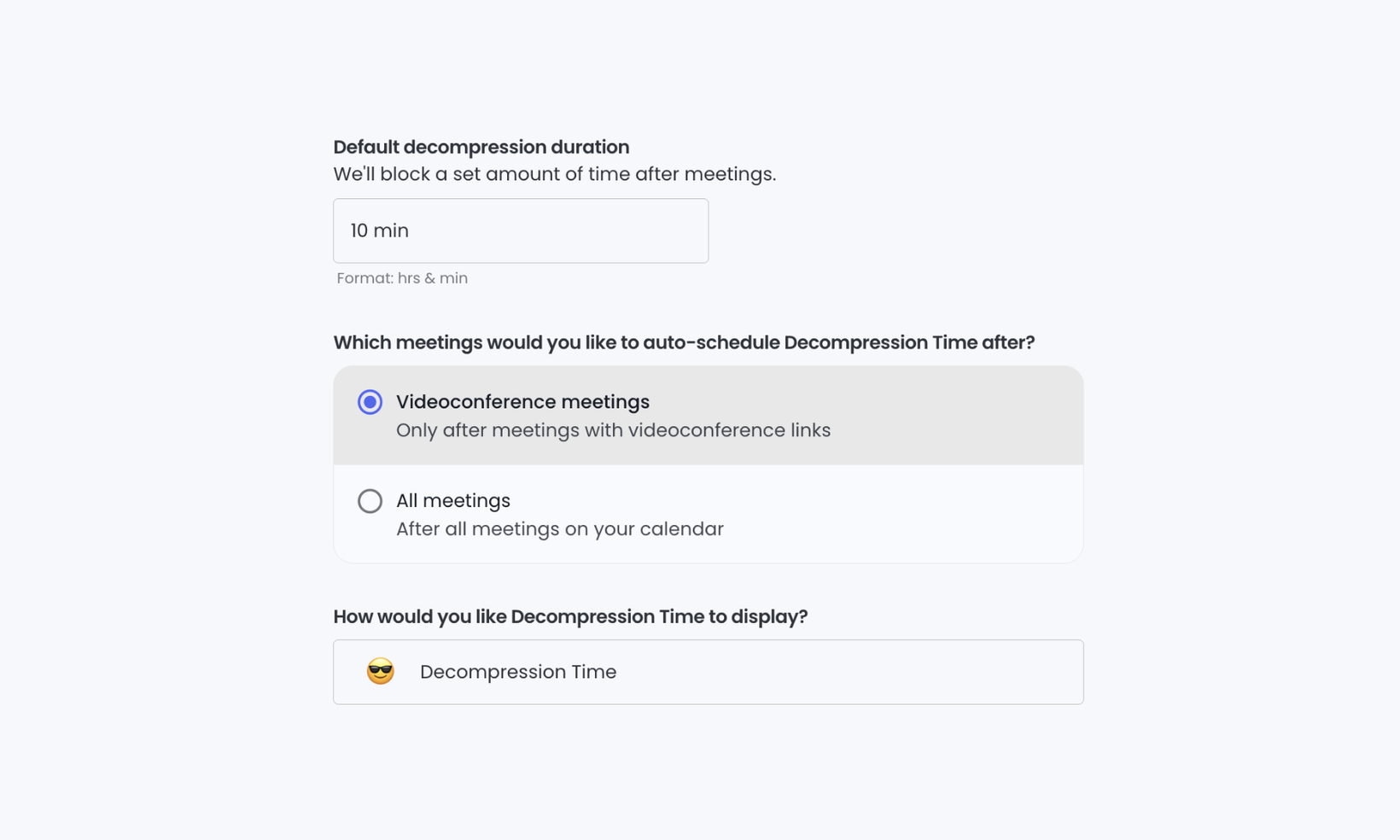 DATE:

AUTHOR:

The Reclaim Team

RELATED ROADMAP ITEMS:
Decompression Time
Meetings
Decompression Time for all meetings
DATE:
AUTHOR: The Reclaim Team
Buffer Time just got even better for meeting-heavy calendars.
Users can now choose between auto-scheduling a set amount of Decompression Time after all meetings on their calendar, or just after meeting events with videoconference links. 
Create even more buffer space to protect yourself from back-to-back meeting days by navigating to Settings > General > Buffer time & breaks. 
Learn more about Decompression Time in our help doc.