DATE:

AUTHOR:

The Reclaim Team
DATE:
AUTHOR: The Reclaim Team
Hey folks! The team has been hard at work creating a new in-app setup guide to help you get the most out of Reclaim.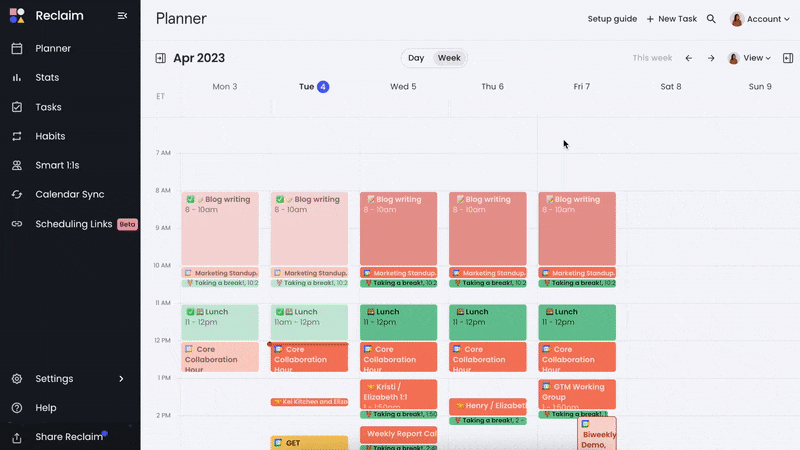 Check out your setup guide in the app to discover features you haven't tried yet, get tips for managing your smart events, and learn how to customize your calendar. 
Here's what you can do with the new setup guide:
Discover new features 

Get in-app walkthroughs

View videos on using Reclaim

Track your setup progress

Get access to resources & support 
We can't wait to hear what you think!