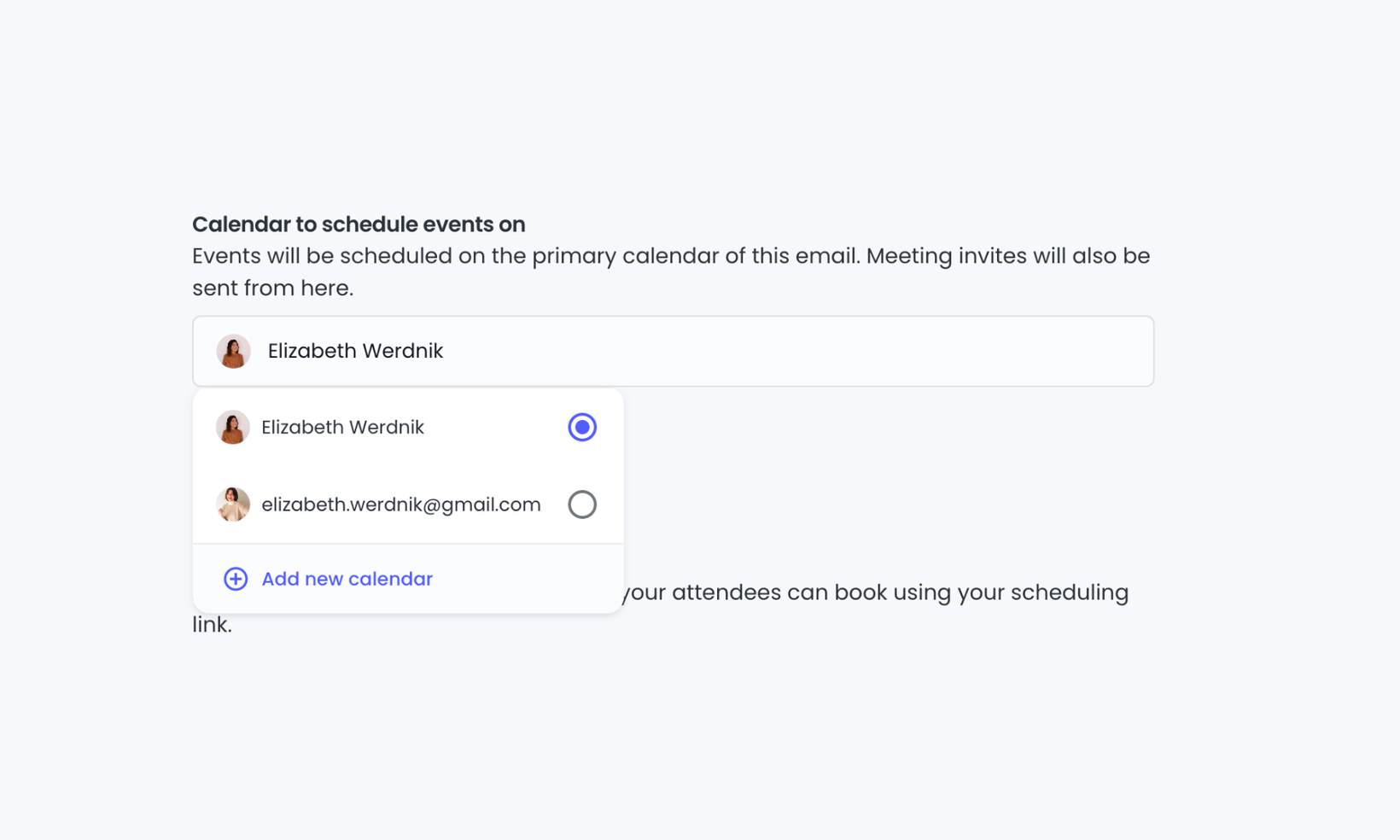 DATE:

AUTHOR:

The Reclaim Team

RELATED ROADMAP ITEMS:
Set target calendar for Scheduling Link events
DATE:
AUTHOR: The Reclaim Team
We just launched an awesome new feature for Scheduling Links: users can now set the target calendar for each individual Scheduling Link to make sure meetings are booked in the right place. 
Whether that's for different corporate identities, side gigs, or personal events – control which calendar each link schedules to by choosing from any of the primary calendars you've connected to your Reclaim account.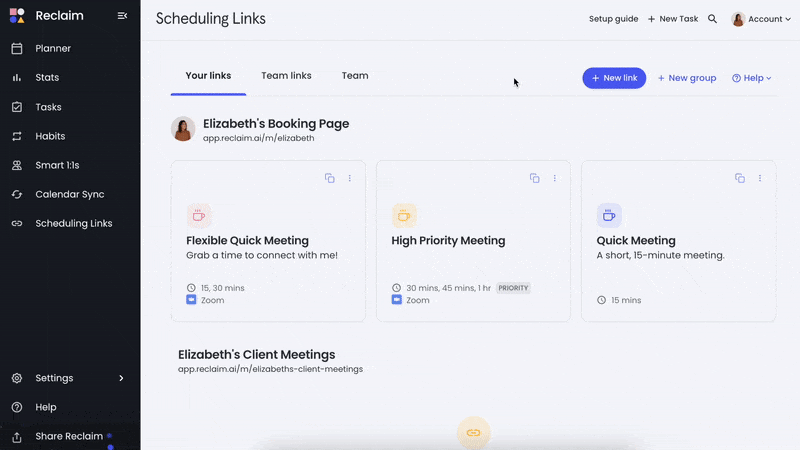 To select a new target calendar for Scheduling Links:
Create a new Scheduling Link, or edit an existing link.

Select your target calendar from the dropdown menu under Calendar to schedule events on.

If you do not see the calendar you want to schedule to: click Add new calendar, and Add another account from your Connected Calendars page.

Save changes to the Scheduling Link when you're done editing.
Events for that Scheduling Link will now be booked on the target calendar you've selected. Note that meeting invites for that Scheduling Link will also be sent from the same email.
Check out our help doc to learn more about creating Scheduling Links.