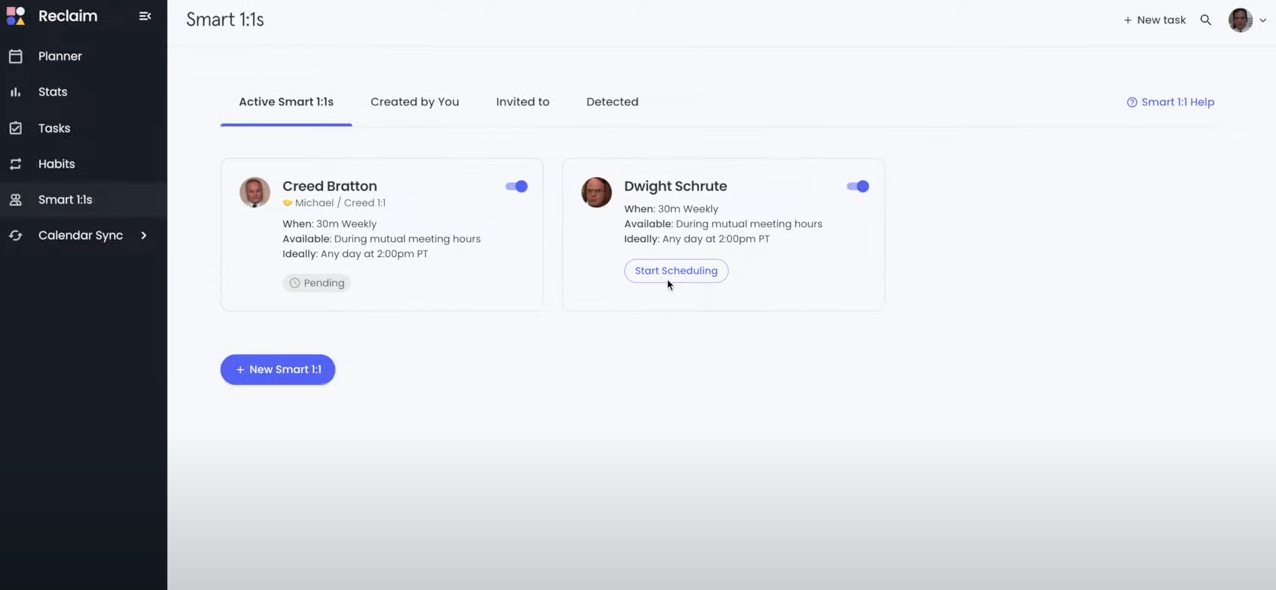 DATE:

AUTHOR:

The Reclaim Team

RELATED ROADMAP ITEMS:
Smart 1:1s update: you can now invite non-users!
DATE:
AUTHOR: The Reclaim Team
Starting today, only the Smart 1:1 organizer has to be a Reclaim user. Instead of requiring the invitee to sign up, Reclaim can check their availability through your shared access and still automatically find the best time for both people to meet (as long as you can view their calendar).
You can learn more in our help doc, or watch this short video.
And as always, share with us your thoughts at support@reclaim.ai