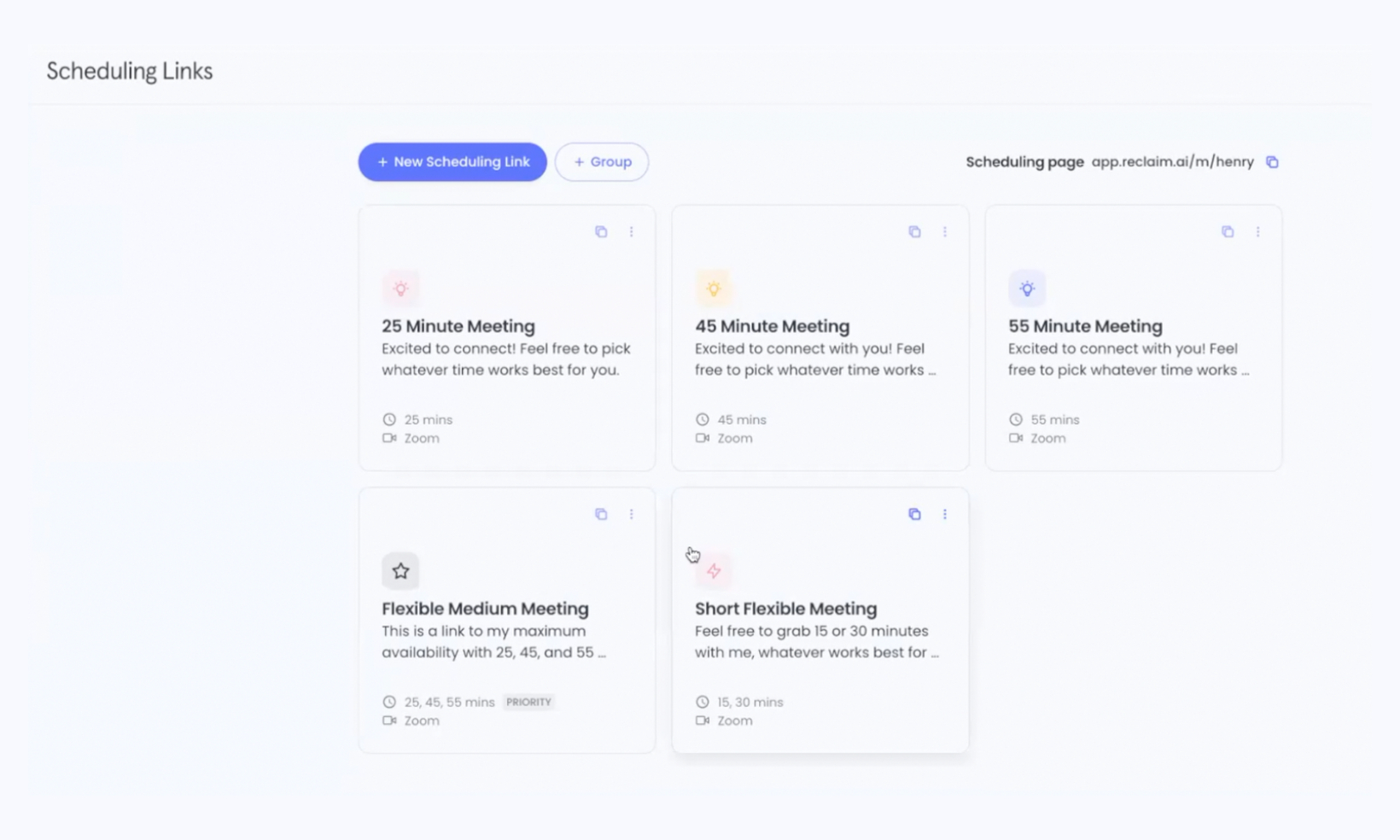 DATE:

AUTHOR:

The Reclaim Team
Scheduling Links are live in public beta!
DATE:
AUTHOR: The Reclaim Team
We're excited to announce that our beta Scheduling Links feature is officially available to the public! 
Reclaim Scheduling Links help you book the right meetings sooner, with features like high-priority links to ensure maximum availability for your most important meetings, and flexible meeting durations with up to three different duration options attendees can book from in a single scheduling link. 
You can also set up Link Groups to share custom booking pages with specific meeting links, and create Team Links to instantly find the best time across multiple busy calendars to connect with your team. 
For an even smoother workflow, install Reclaim's free add-on for Google Calendar + GMail to easily access and share your scheduling links via email, as well as customize one-off links to send to specific attendees.
Check out your Scheduling Links page in the app to create a new meeting link, or check out our overview help doc for more information on getting started.
Happy scheduling!